I was so excited yesterday afternoon when we had a rainstorm that lasted most of the night.
Unfortunately along with it brought a gazillion ants digging their way to the top from the underground.
There were several very large mounds in the yard this morning.
There was a in depth discussion on PT last year about ants and it was the opinion of some that ants only attack pigeons that are dying. This couldn't be farther from the truth.
Not only will they attack ill, injured and/or confined pigeons, they can and do attack those that are healthy that happen to come upon a colony of them.
I went out to get a couple pictures and even using the zoom so I wouldn't have to get too close to the mounds. my feet were literally engulfed with ants within seconds.
Pigeons walking in yards can come upon them without even knowing it and would be overcome with them in a heartbeat.
If you see any mounds in your yard or anywhere where pigeon might mingle, please, for the safety of the pigeons, get rid of them.
Here are a couple of the mounds I found this morning.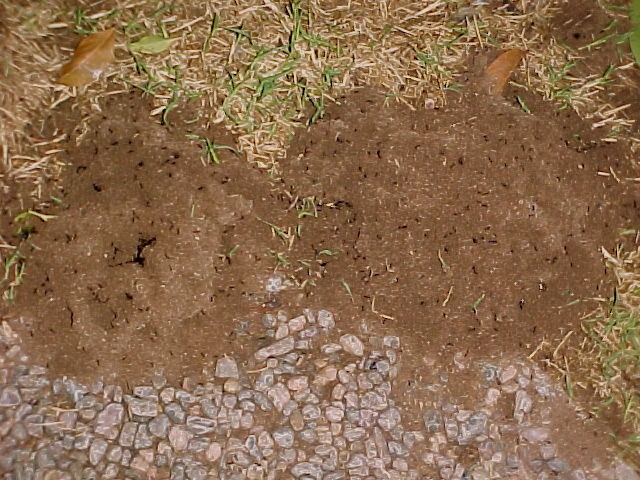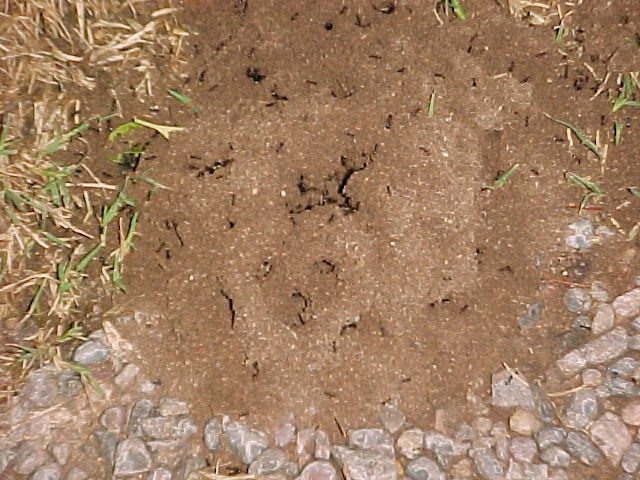 _________________
Cindy

A Pigeon's Prayer
Please watch over us while we fly,
Keeping us safe from the predators that share the sky.

If we become ill or injured in any way,
Please lead us to safety where we are welcome to stay.